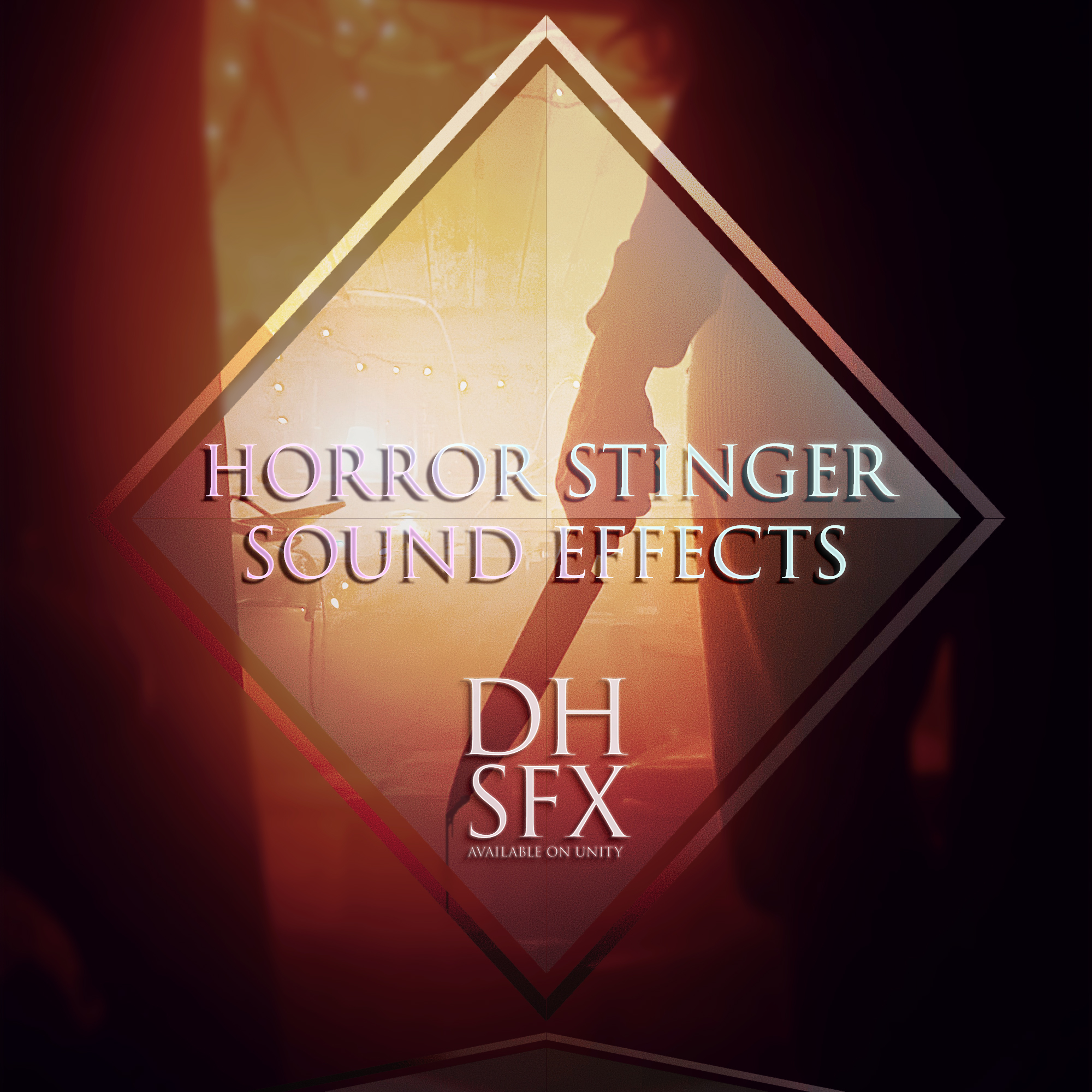 Horror Stinger Sound Effects
This soundtrack pack contains a variety of synthesised and acoustic sound effects with varying duration.

To hear a demo of this soundtrack pack, please click here.
Each sound effect is on average ~10 seconds in duration and there are a total of 69 tracks in the pack.
All sound effects are loopable and the cumulative length of all tracks is 12+ minutes.

I ask that you please provide credits to myself and a reference to my Soundcloud profile if you are using these sound assets in your game!

Sharing your thoughts by leaving a review or comment on this page would also be much appreciated!
Thank you, and enjoy!
Download
Click download now to get access to the following files:
Mid Bells Cluster.wav
1 MB
Pulsing Low Bell.wav
2 MB
Very High Dissonant Bells.wav
773 kB
Low Dissonant Growling.wav
3 MB
Trombone Low Note 2.wav
1 MB
Trombone Low Note.wav
1 MB
Tuba Low Dissonance.wav
2 MB
Very Low Growling.wav
2 MB
Low Quick Beating.wav
2 MB
Low Rhythmic Stamping 2.wav
2 MB
Low Rhythmic Stamping.wav
2 MB
Pitched Down Marimba Chord.wav
2 MB
Tambourine Shake and Hit.wav
581 kB
Toy Glockenspiel Tune 1.wav
2 MB
Toy Glockenspiel Tune 2.wav
2 MB
Low Piano Octave.wav
2 MB
Mid Piano Cluster.wav
3 MB
Very High Piano Note.wav
1 MB
Very Low Piano Note.wav
3 MB
Basses and Violins Dissonant Pizz 1.wav
1 MB
Basses and Violins Dissonant Pizz 2.wav
1 MB
Basses and Violins Dissonant Pizz 3.wav
1 MB
Basses Low Pizz 1.wav
1 MB
Basses Low Pizz 2.wav
773 kB
Basses Low Pizz 3.wav
1 MB
Basses pizz and Tuba.wav
2 MB
Cellos and Violins Dissonant Pizz 1.wav
1 MB
Cellos and Violins Dissonant Pizz 2.wav
1 MB
Cellos, Violins and Tuba Dissonant Pizz.wav
2 MB
Dissonant Cellos Cluster.wav
11 MB
High Violin Note.wav
4 MB
High Violins Dissonant.wav
6 MB
Low Dissonant Strings Pluck.wav
2 MB
Low Dissonant Strings Swell.wav
1 MB
Low Strings Chord Gradually Building.wav
11 MB
Metallic Strings Low Chord 2.wav
2 MB
Metallic Strings Low Chord.wav
2 MB
Mid Dissonant Strings Cluster Swell.wav
1 MB
Mid Dissonant Strings Swell.wav
1 MB
Sci-fi Strings High Cluster.wav
3 MB
Sci-fi Strings High Dissonance.wav
3 MB
Sci-fi Strings Low Dissonance.wav
2 MB
Sci-fi Strings Mid Dissonance 2.wav
2 MB
Sci-fi Strings Mid Dissonance.wav
3 MB
Very Low Double Bass Drone.wav
12 MB
Violins High Spiccato Dissonance 1.wav
1 MB
Violins High Spiccato Dissonance 2.wav
1 MB
Violins High Spiccato Dissonance 3.wav
965 kB
Low Breathy Synth Cluster.wav
2 MB
Low Breathy Synth Dissonance.wav
2 MB
Low Breathy Synth Note.wav
2 MB
Low Oscillating Chord.wav
4 MB
Low Reverb Short Drone.wav
2 MB
Punchy Synth Pluck 1.wav
1 MB
Punchy Synth Pluck 2.wav
965 kB
Punchy Synth Pluck 3.wav
1 MB
Punchy Synth Pluck 4.wav
1 MB
Punchy Synth Pluck 5.wav
1 MB